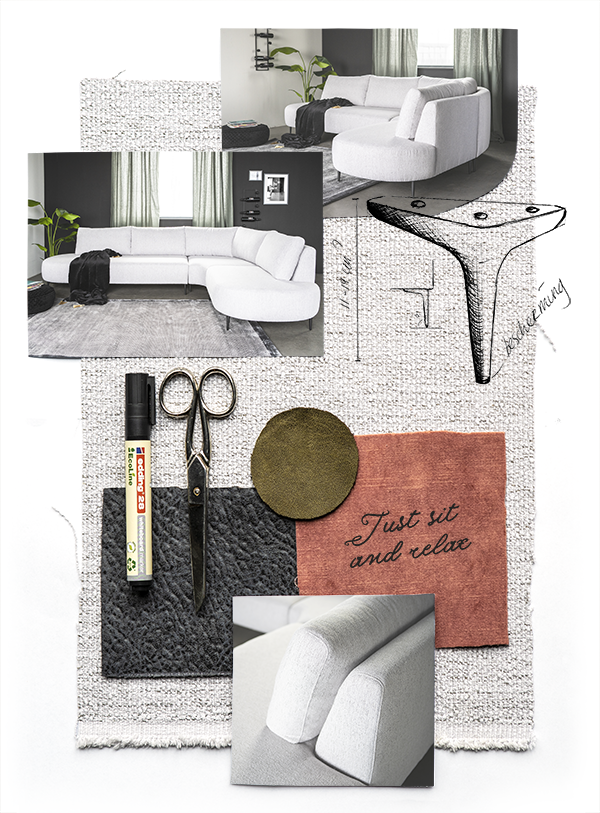 Modular sofas
With a wide range of sofas, we effortlessly meet your living requirements. Because our sofas are modular, you have the possibility to assemble the sofas yourself and create your own ideal sofa. Go for the fabric you like, the fabric you appreciate and feel good about. With many of the sofas you even have the possibility to give the finishing touch by deciding for yourself which leg will be placed under your sofa.


Curious about our latest models or the latest fabrics for your future sofa? Together with the brands Eleonora, By-Boo and Mattz we will provide you with 4.500 m2 of living inspiration in our completely renewed showroom.

Come along, the coffee is waiting for you.

Have you composed your dream sofa? Then we will immediately refer you to a dealer in your area.