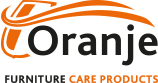 Maintenance 
Maintenance advice

To keep new furniture in optimal condition, it is essential to use the correct maintenance.
We therefore recommend treating your furniture at least every six months with the care product recommended by us.

We work closely with Oranje Furniture Care. The high-quality care products they produce are tested on our furniture.
Over the years Oranje Furniture Care has grown into a leading supplier in the field of care products for furniture maintenance.
The products are tested, developed and produced in our own laboratory. They supply a total range of furniture care products. They also offer various other materials such as felt, repair materials, etc.

Oranje Furniture Care products are available from your dealer.
If your dealer does not have this, you can find the dealer via the Oranje Furniture Care website.

Tips and advice

Seating furniture in general

– Do not expose your furniture to direct sunlight and daylight all the time. All materials will discolour after some time.
– Do not place your furniture against a heat source such as a stove or radiator, as this will prevent dehydration or scorching damage.
– New furniture can be stain and dirt repellent by using a maintenance product recommended by us.
– Never stand on a piece of furniture. There are often singles, nozag-suspension or a hardboard place incorporated in the seat. The weight of the material can cause it to break or lose its strength.
– Preferably do not leave pets on the furniture.

Textiles

– Extract your furniture weekly with a vacuum cleaner and a so-called furniture mouth piece (small sand particles cause an abrasive effect which will accelerate the dust wear).
– If the furniture has loose cushions, beat them regularly. This way the shape is better preserved.
– To make your fabric stain-resistant and dirt-repellent, you can choose to impregnate the fabric (or have it impregnated). This makes stains much easier to remove.
– In case of stains, never rub but dab to remove the stain.

The quality of our product and your satisfaction with it are of paramount importance to us. If you have any questions or comments about our products, please contact your dealer.

Maintenance products

All our products can be treated with the Textile Care Kit of Oranje Furniture Care, provided they are untreated.